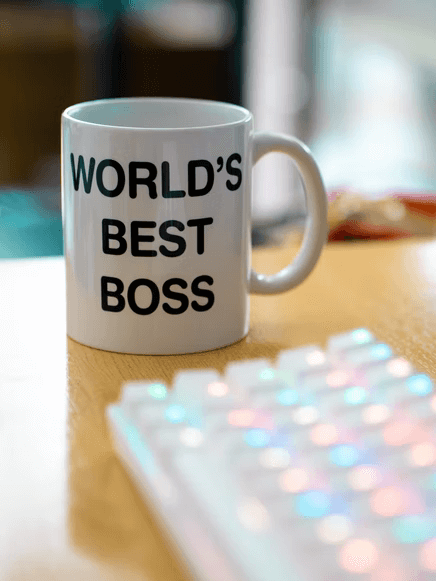 Corporate gifts for your boss are a tricky tightrope walk.
On the one hand, some experts claim that you absolutely must give your boss a gift (when the time calls for it). Yet, others say that you shouldn't be dropping your hard-earned money on a present for a higher-up.
At SnackMagic, we believe strongly in purchasing a gift for your boss when the time calls for it.
Of course, there are caveats and stipulations involved. But when you give your employer a present they enjoy, such as a carefully curated corporate gift box, it can do wonders for the employer-employee relationship.
What Type of Corporate Gift Ideas Are Appropriate for Your Boss?
First and foremost, as the title indicates, your boss probably already has everything, making finding gifts for them a tall order.
Beyond that, you're faced with boundary-related challenges. You don't want to make things too intimate, nor do you want to be controversial or thoughtless.
Although you don't want to get something too intimate or suggestive, you still want it to be personal or thoughtful. Yes–there's a certain generality or genericness to the process. But you don't want to give your boss a gift that's so unremarkable that they forget about it seconds after receiving it.
It can be complicated hitting the right notes, but giving your boss a great gift can be highly rewarding. So, you should do your research–here's a link to a helpful article that dives deeper into the related etiquette.
For the above reasons, corporate gift boxes–and other curated gift boxes–are perhaps the ideal options. They achieve the perfect balance of being meaningful without being too over-the-top.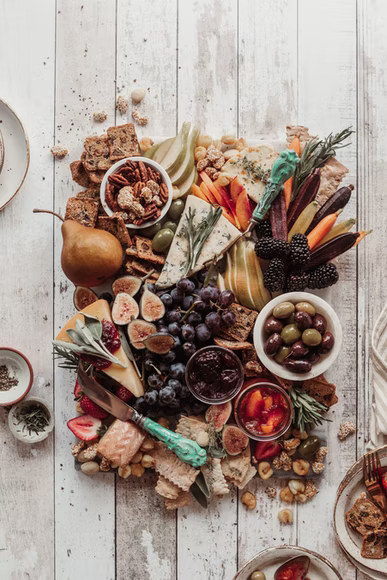 When Is it Appropriate to Purchase Your Boss a Gift?
You don't want to turn up to the office with a basket of luxury corporate gifts for your employer on any given day. That might seem a bit…odd. And your boss might get the wrong idea about your intentions.
However, there are many appropriate scenarios to turn up with corporate boxes of gifts for your employer.
In fact, those ideal gift-giving occasions are very similar to when it's appropriate for bosses to buy corporate gifts for employees.
Here's a list of when you should turn up to the office bearing gifts for your boss:
On Employer Appreciation Day
For a specific achievement
On an anniversary or for a milestone
When you're leaving the company
When your boss is leaving the company
Welcoming a new boss
Holidays (specifically, Christmas if they celebrate)
On your boss's birthday
Without further adieu, here are some corporate gift box ideas to give to your boss:
The Gift of a Customized Meal
Sending food as a gift in the workplace is appropriate because the results are highly beneficial to professional performance. For instance, food creates positive reinforcement and releases endorphins.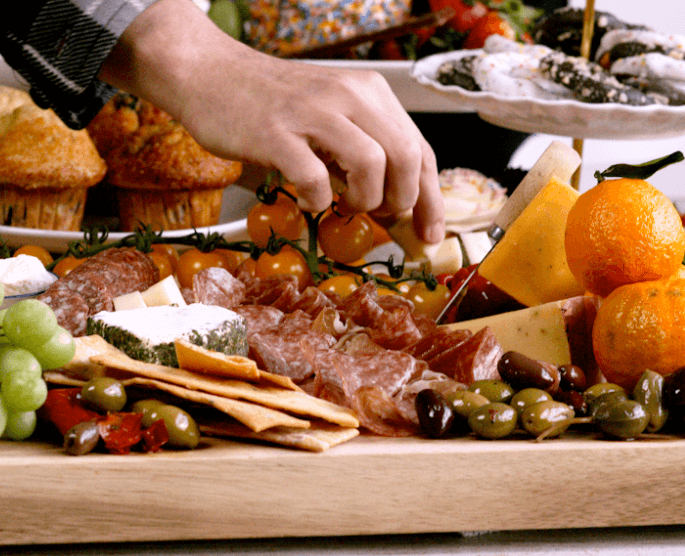 While we'll be discussing the ideas of a customized snack basket later, we're going to start with a FEAST. Specifically, when your boss has a milestone or anniversary, consider tapping into the vast menu at Superior Dishes for your corporate gifting needs.
What makes Superior Dishes a top-notch gifting option for your employer?
For one, your boss gets to build a box of their own with a budget you set. They'll also enjoy access to a bevy of regional delicacies. It could be a deep-dish Chicago pizza or Steak'n from the heart of South Dakota or anything in between.
Allowing your employer to build a gift box based on their preferences ensures the gift will be received (and eaten) fondly.
The Gift of a Customized Snack Box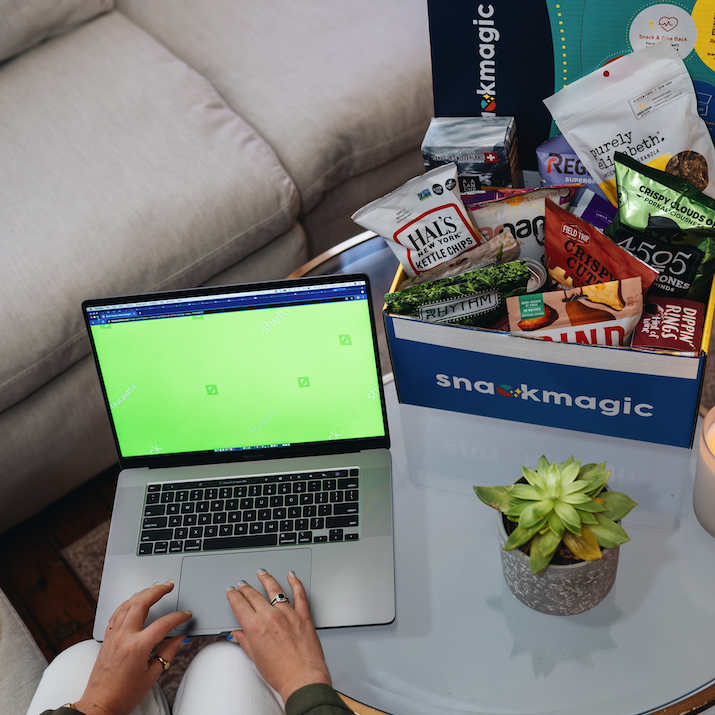 Maybe your boss craves sweet snacks more than they enjoy a massive, righteous feast. In which case, SnackMagic provides a similar build a box option to Superior Dishes. You still get to set the budget, and your employer gets to choose their favorite snacks.
With these sweeter, more sinfully-tasting options, you have an ideal choice for Christmas holiday corporate gifts. Or, it might be fitting for employer appreciation day. Because your boss is bound to feel appreciated when having their pick of our 1000-plus menu items, including diverse, international selections.
A Functional Corporate Box
You might not be super besties with your boss. And really, who is? But there are some similarities in giving an employer a present to how you buy gift boxes to send to friends or family.
Of course, you share different levels of intimacy with those closest to you and your boss.
However, you still need to be thoughtful and curate a gift box that speaks to your employer's traits.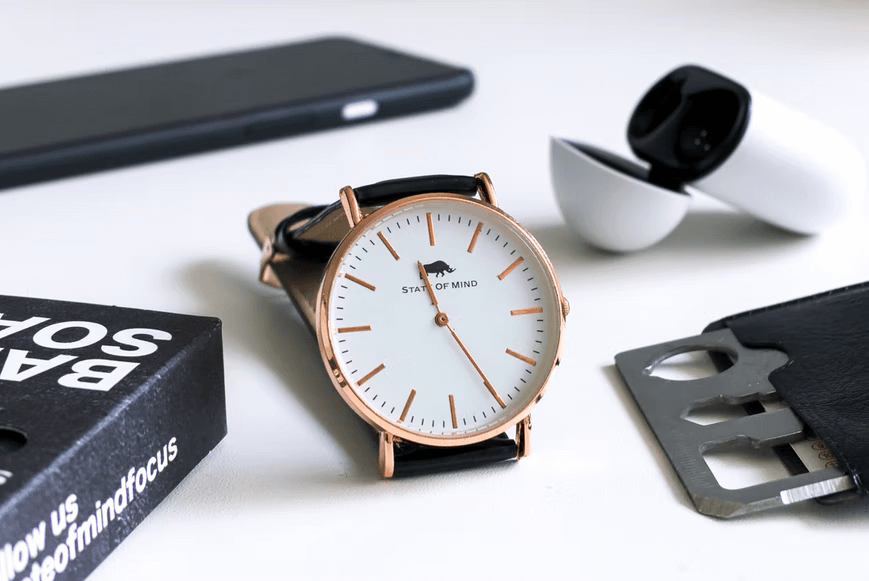 Here's what we mean:
Say your boss struggles with time. A gift basket item such as the Time Timer MOD 60-Minute Visual Analog Timer will win you a special place in your leader's heart. There are glowing reviews online for this timer and the motivational benefits it carries.
Bolster your gift box even further with Caspari Blue-and-White Cocktail Napkins. These museum-quality napkins add a touch of class to the dining experience, pairing perfectly with a gourmet food basket. Plus, they add aesthetic and functional harmony to an office, helping your employer look stylish and classy while wiping down any crumbs off their desk after lunch.
Additionally, if your boss works in a windowless office, you can give them the gift of light. Specifically, the Light Society Hylight Retro Desk Lamp is elegant and affordable. It's the perfect add-on to any corporate gift box, especially when natural light is hard to come by in the office.
And you'll usually score some points by purchasing your boss a book as part of their gift basket. Business leaders love to read and learn, meaning they're likely to enjoy any one of these top 10 suggestions.
Through these corporate gift box suggestions, you're bound to buy an appropriate gift for your employer that further builds and solidifies your relationship with them.