Shared by Jonathan & Brittany Cogan
We were introduced to SnackMagic when my firm provided employees attending a virtual conference with SnackMagic credit. We thought the idea behind SnackMagic was brilliant, and we were so impressed by the presentation and quality of the products when we received our box. While our children were the primary beneficiaries of the SnackMagic delivery, seeing the smiles on their faces as they opened their snacks brought comfort during a difficult period for our family.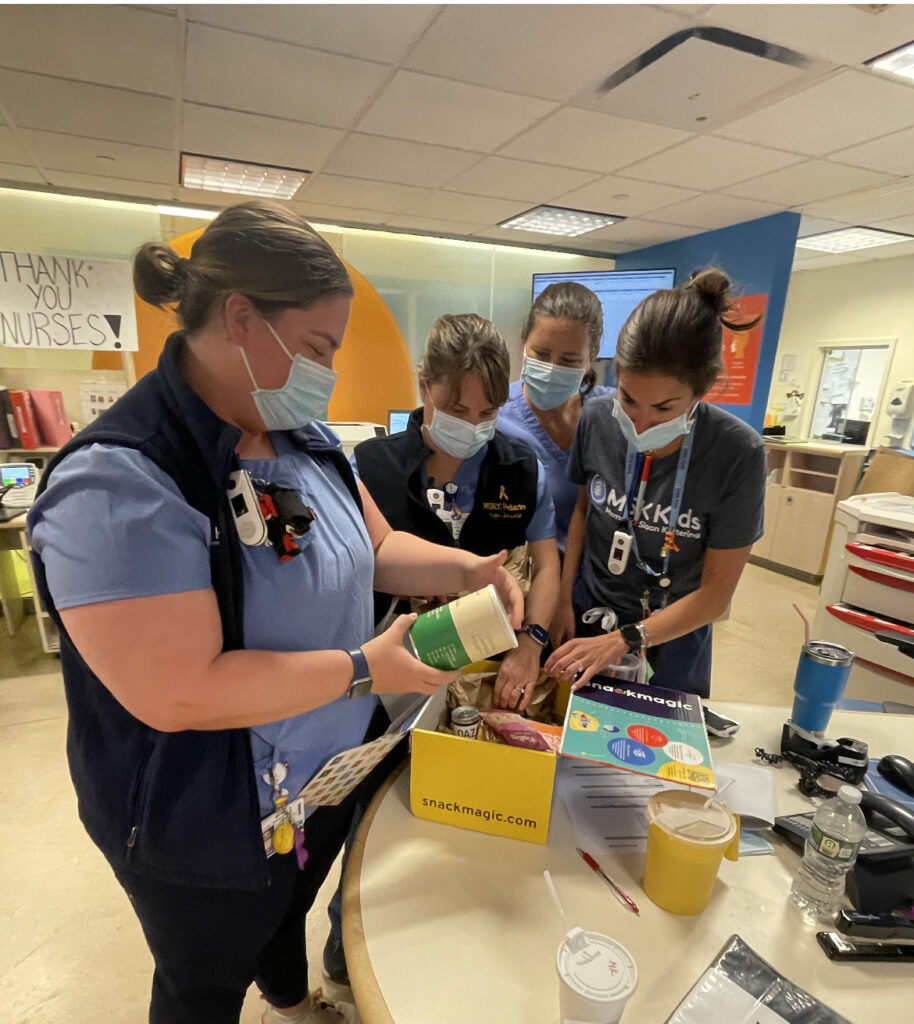 Just a few months prior, our daughter, Ellie, was diagnosed with brain cancer before her first birthday. We spent a significant amount of time in the hospital over the course of Ellie's battle, and witnessed firsthand that (i) the effects of a pediatric cancer diagnosis extend well beyond the patient and (ii) the extraordinary lengths that the nursing staff will go to in an effort to support the entire family under their care.
We created The Ellie Ruby Foundation, a public charity founded in honor of our princess warrior, to bring smiles and support to families battling pediatric cancer. Among our key initiatives this year was to (i) better support families during their hospital stays and (ii) express our gratitude to the nursing teams caring around the clock for our pediatric cancer warriors. As we watched our children smiling while opening their box of treats, it dawned on us that SnackMagic would be the perfect partner to help us deliver on our mission. We worked together with SnackMagic over the following weeks to set up a weekly gift basket delivery to the Pediatric Intensive Care Unit at Memorial Sloan Kettering – to benefit both the families and the nurses.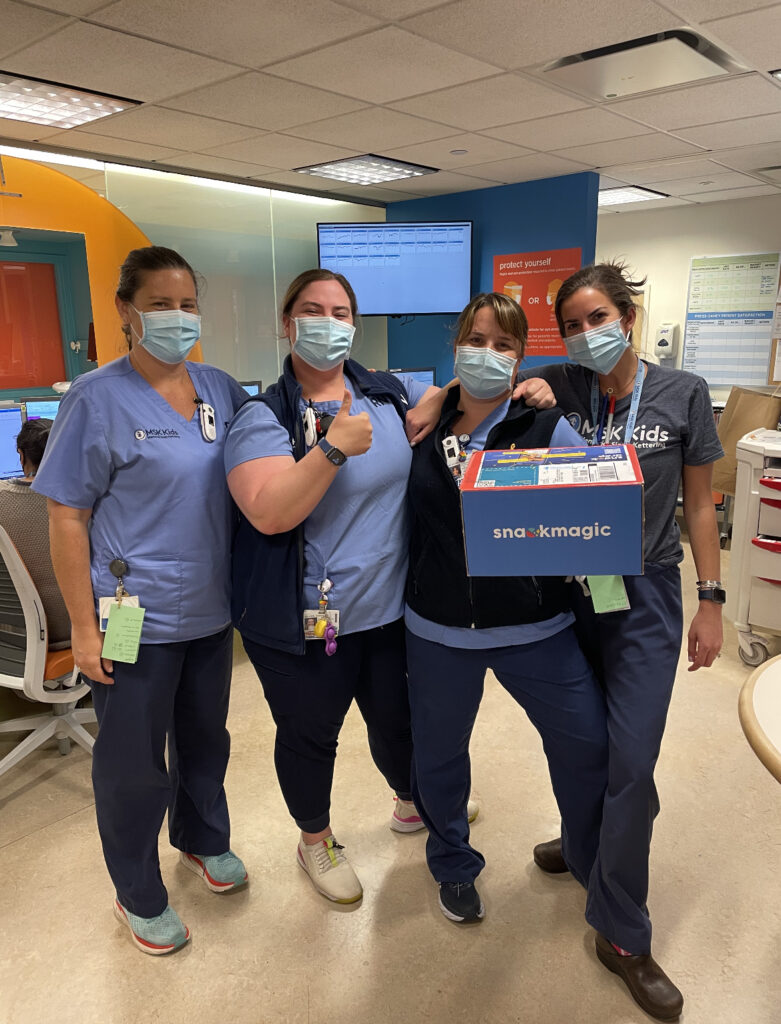 We learned from our personal experience that healthy, nourishing, tasty treats were lacking during our extended visits at the hospital; our hope is that the weekly snack delivery spreads smiles and gives parents and patients a taste of home during their hospital stay and serves as a reminder that our foundation is standing alongside them throughout their child's battle. And for the nurses, we can only wish that the SnackMagic delivery is acknowledged as a small token of our greatest appreciation for all that they do. As our weekly note reads: "to the nurses caring for our children, thank you. And to the parents facing the most difficult of circumstances, we are here for you." We are so grateful to SnackMagic for their continued partnership, and for helping us bring smiles to both families battling pediatric cancer and the incredible nursing staff supporting our warriors throughout their journey.
SnackMagic offers tons of curated medleys to pick from as per your choices & dietary preferences. You can discover the whole menu here.