Here's 3 cheesy, gluten-free scrumptious meals that are super easy to make and kid-approved! These recipes are courtesy of our brand partner: Core and Rind, you can find them on the SnackMagic menu here.
Cheese Grilled Corn (plant-based, gluten-free)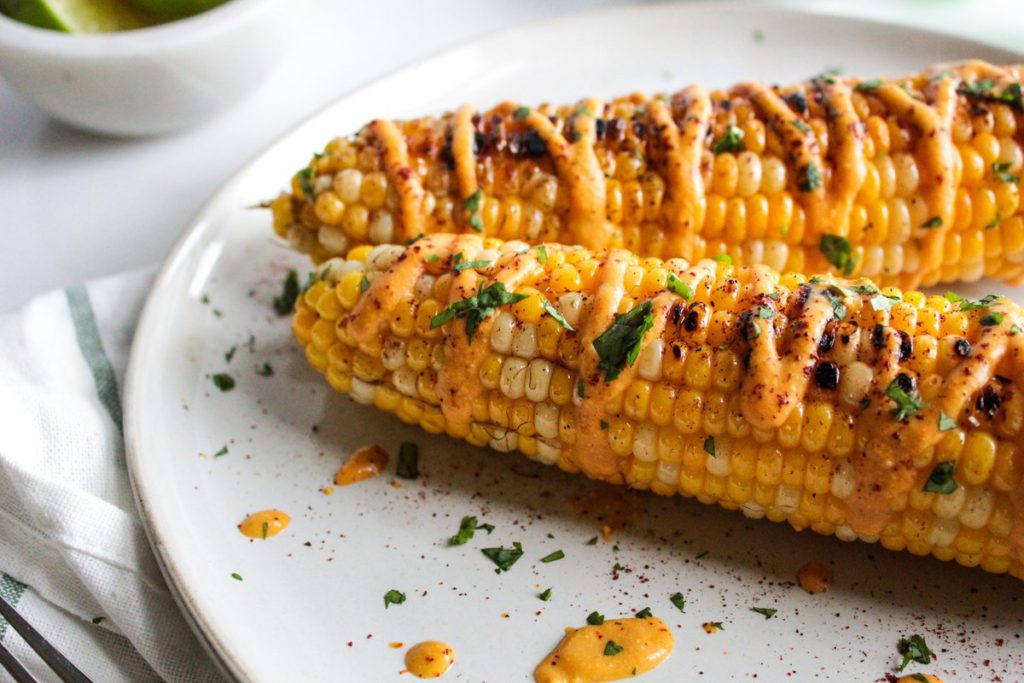 WHAT YOU NEED:
7 ears of organic corn
1 jar of Cashew Cheesy Sauce
Spices & Toppings to taste:
Salt & pepper
Garlic power
Chili powder
Chopped cilantro
Minced, sautéed garlic

DIRECTIONS:
Grill corn with oil until tender. Drizzle with lime juice, cheesy sauce, salt & pepper, garlic powder, chili powder, chopped cilantro, and sautéed garlic, to taste. Enjoy!

Loaded Chili Cheese Fries (Vegan, Gluten-Free, Dairy-Free)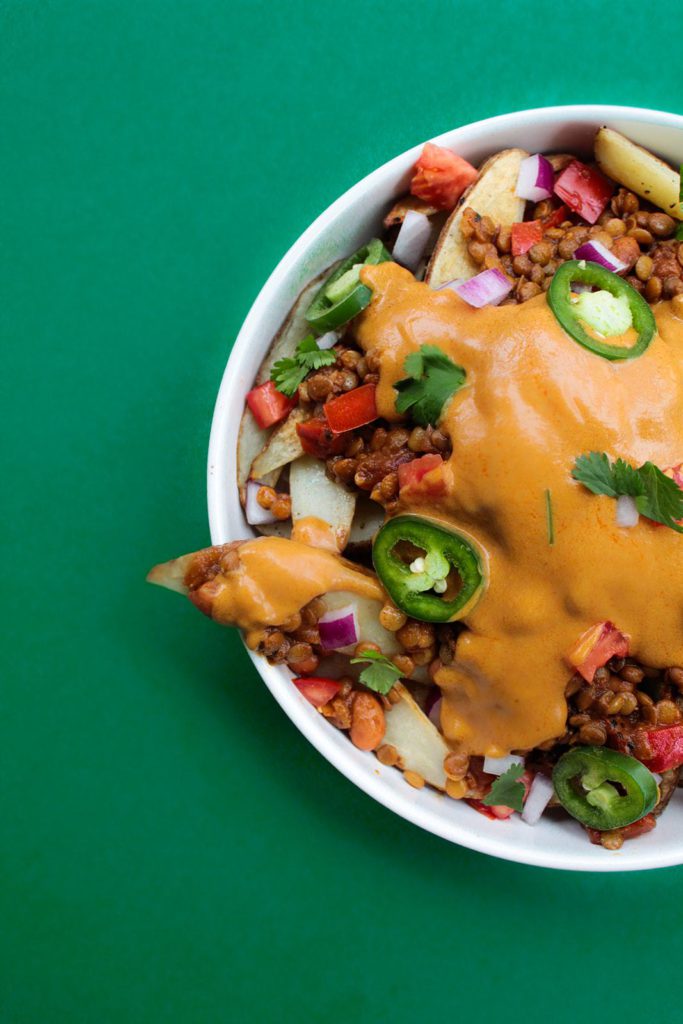 Ingredients:

Oven Fries*
4 large baking potatoes, cut into 12 wedges each
1 tablespoon oil
Sea salt and pepper, to taste
Lentil Chili**
1 tablespoon oil
1 white onion, diced
1 red bell pepper, seeded and diced
½ jalapeño, diced
4 cloves garlic, minced
1 tablespoon + 1 teaspoon chili powder
2 teaspoons paprika
1 1/2 teaspoon ground cumin
8 cups broth
1 can (15 oz) kidney beans, drained and rinsed
2 ¼ cups (16 oz) brown lentils
1 can (15 oz) fire-roasted diced tomatoes
Sea salt and pepper, to taste
Toppings
Bold & Spicy Cashew Cheesy Sauce
Red onion, diced
Jalapeño, thinly sliced
Tomato, diced
Cilantro, chopped
Vegan sour cream, optional
Directions:
Preheat the oven to 425ºF. In a large bowl, toss potatoes with oil. Season with sea salt and pepper, to taste. Place potatoes in a single layer onto a greased baking sheet. Bake until golden brown and crispy, about 40-45 minutes. 
Heat oil in a large pot over medium heat. Once the oil is warm add onion, red bell pepper, and jalapeño. Saute for 5-6 minutes or until tender, stirring occasionally. Add garlic, chili powder, paprika, and cumin. Cook for 1 minute until fragrant. Stir in vegetable broth, kidney beans, brown lentils, and diced tomatoes (with juice). Bring to a boil then reduce heat and simmer, uncovered, for 30-35 minutes or until lentils are tender. Season with sea salt and pepper to taste. Add water or additional vegetable broth to thin to desired consistency. Please note, chili will thicken as it cools.
Top oven fries with lentil chili, Bold & Spicy Cashew Cheesy Sauce, red onion, jalapeño, tomato, cilantro, and sour cream, if desired. Enjoy!
Tips:
Use a frozen bag of fries in place of oven fries. Prepare according to package directions.
Use canned chili of choice in place of lentil chili. Prepare according to package directions.
Save leftover lentil chili for lunch throughout the week or freeze and enjoy later.
Smokey Cauliflower Wings (vegan, gluten-free, paleo)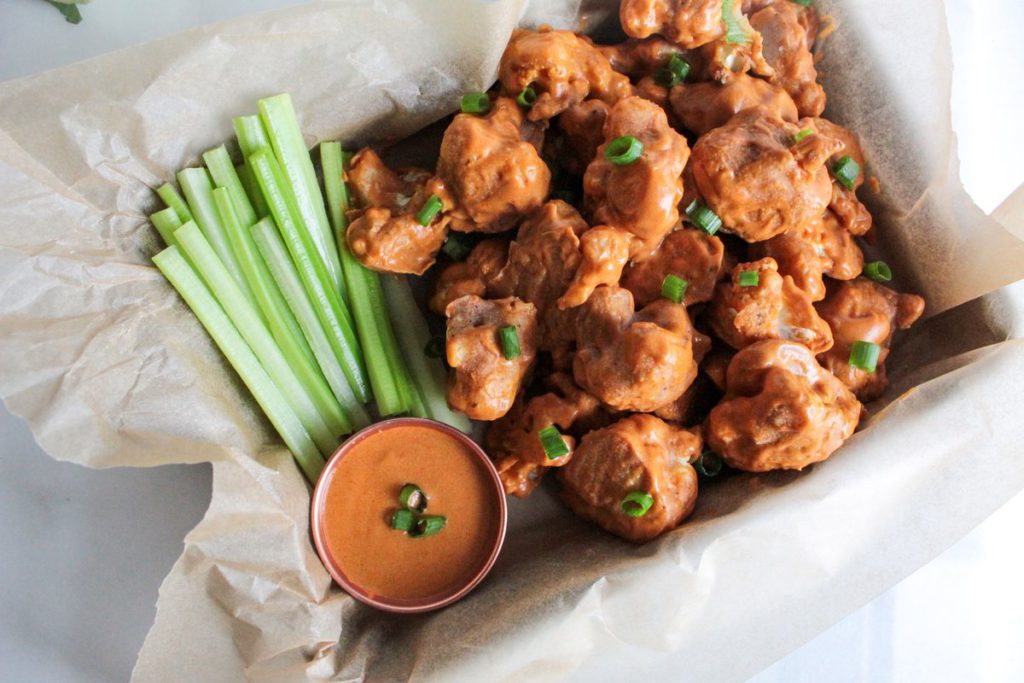 What You Need:
1 head cauliflower, cut into florets
1 cup unsweetened almond milk
3/4 almond flour or GF flour of choice
Cashew Cheesy Sauce – Rich & Smoky
1 tsp garlic powder
Salt & Pepper to taste
Scallions for topping if desired
Celery and carrot sticks for dipping

Directions:
Preheat your oven to 425F and line the baking sheet with parchment paper.
Chop cauliflower into bite-sized florets and set aside. 
Mix milk, flour, and salt & pepper in a medium bowl. Mix in more flour until the batter is thick and can coat the cauliflower without dripping.
Dip the cauliflower in the batter. Shake off excess batter and place on the baking sheet leaving space between each piece.
Bake for 20-25 minutes until golden brown. Toss warm "wings" with smoky cashew cheesy sauce.
Sprinkle with scallions if desired. Serve with celery and carrot sticks.
Let us know if you try out any of these recipes and how it turned out. You can find cheesy Core and Rind products on the menu here. Be sure to add it to your next snack stash and enjoy!