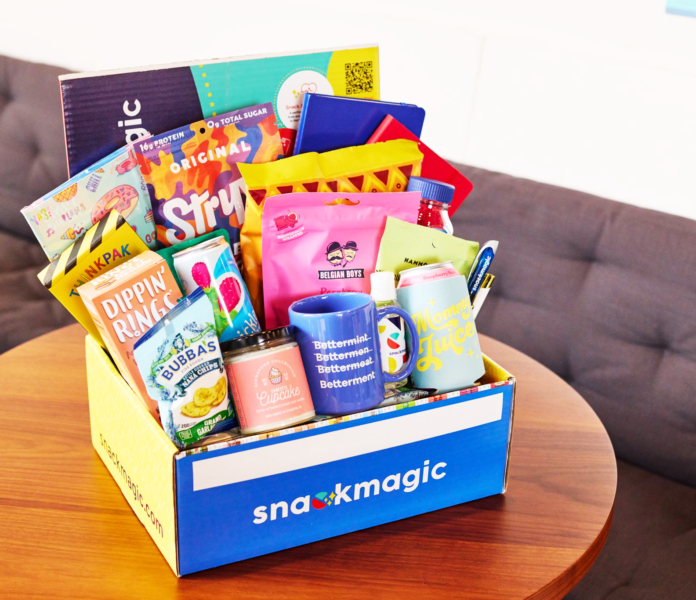 Are you trying to brainstorm the best corporate gift boxes for employees, clients, and vendors?
You've got plenty of options, such as swag, snacks, gift cards, corporate gift boxes, and the list goes on.
Vendor, client, and employee gifts function as a kind gesture and a wise investment. You really can't lose if you strike the right chord.
But that's the key right there. The gift needs to match the occasion and appeal to the recipient.
That rings true whether it's custom corporate gift boxes for a new client, swag (great for unique employee appreciation gifts), or tickets to the game for one of your vendors.
Corporate gifts are a simple idea that can be tricky to execute, given all the potential choices out there. Failing to knock it out of the park amounts to a missed opportunity–especially since corporate gifts done right can lead to a 40% ROI increase.
What is Corporate Gifting?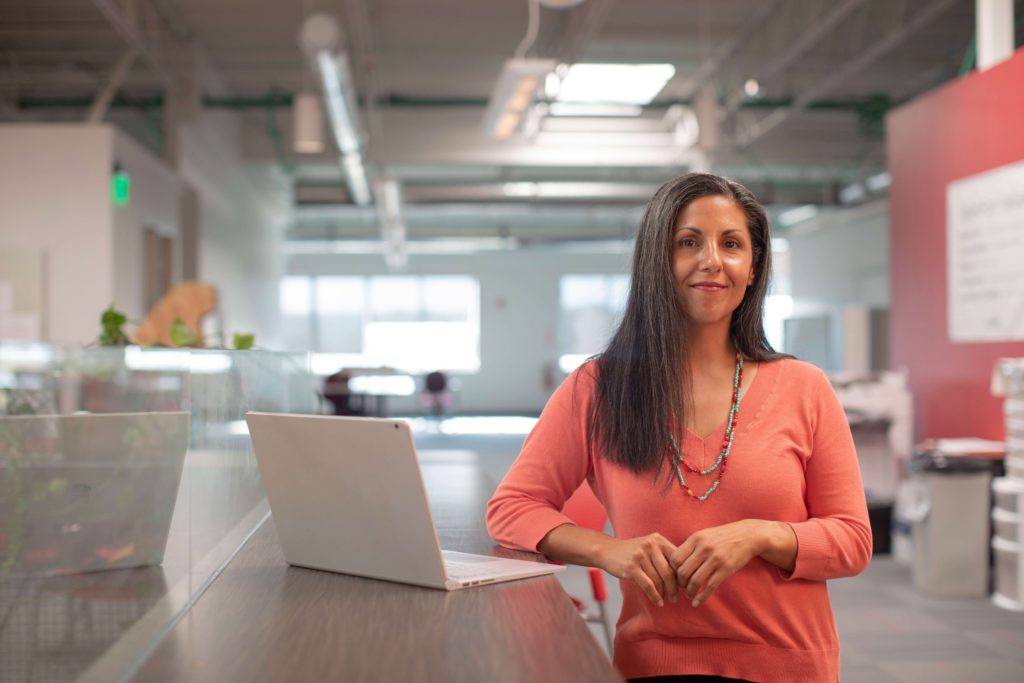 We'll reiterate the concept of corporate gifting is simple enough. It's sending anyone–such as vendors, clients, and employees–a gift from your business.
Depending on the circumstances, it's appropriate to sometimes reach a recipient's family with your corporate gift.
Now, what are the circumstances where corporate gifts are most appropriate? Any of them, really.
But you can make corporate gifting that much more impactful by finding a special occasion to purchase personalized gifts for employees, vendors, clients, and prospects, such as:
Holidays
Birthdays
Family milestones
Professional milestones
Onboarding a new client or new employee
Client or employee anniversaries
Alright, now it's time to offer ideas for a vast selection of corporate gifts that can benefit your company in various ways.
1. Customized Gadgets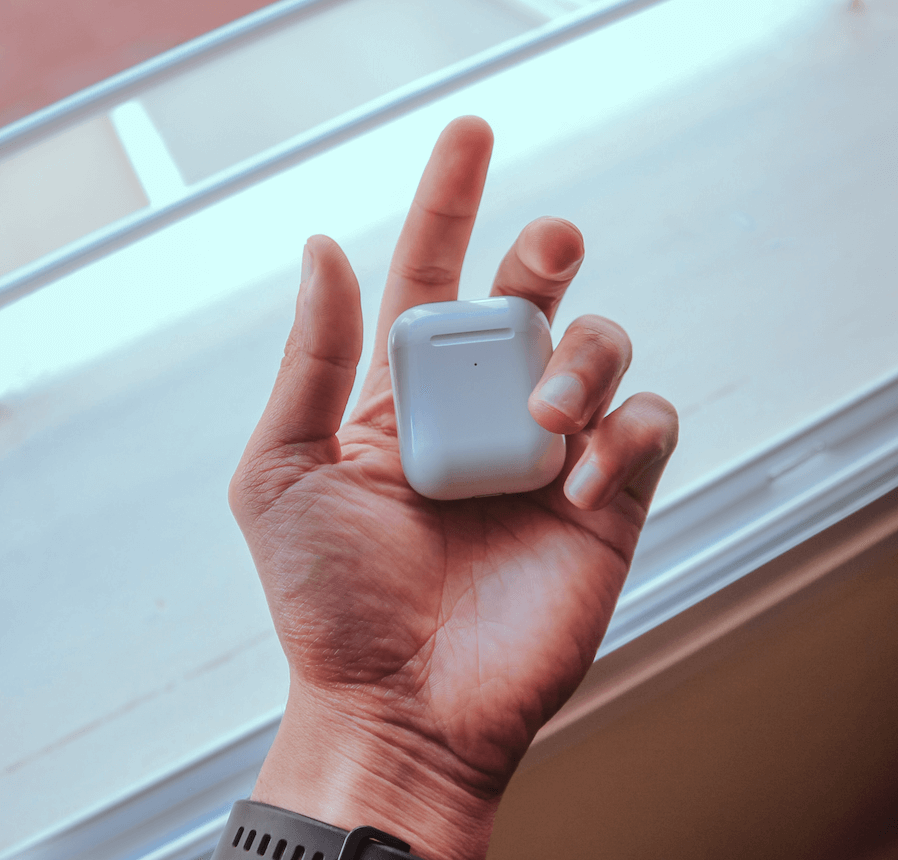 Custom gift boxes are suitable for just about anybody on any occasion. Of course, there are different types of options you can go for, with various kinds of offerings. You can include gift cards, tech gadgets, etc.

Including tech gadgets in your corporate gift boxes can ensure your gift will be used on an everyday basis and provide value.
But we want to focus on snacking options, given that's our particular strength. Specifically, at SnackMagic, you can build a gift box for your team, vendors, clients, or prospects.
This way, you can let the recipient choose their own favorite snacks, ensuring they get what they want.
2. A Themed Snack Box
When thinking of corporate gift ideas for employees, you'd be wise to research curated gift box companies like Snackmagic. When you gift with us–or a similar company that can rival our diverse selection–you'll enjoy suitable, satisfying options no matter the occasion.
Our curations are meant to fit a variety of gift-giving scenarios, fitting specific themes related to seasonality, trend, flavor, or country of origin. When you're gifting to employees, it should have some significance and our curated boxes over a sense of symbolism and deeper meaning.
3. Made-to-Order Treats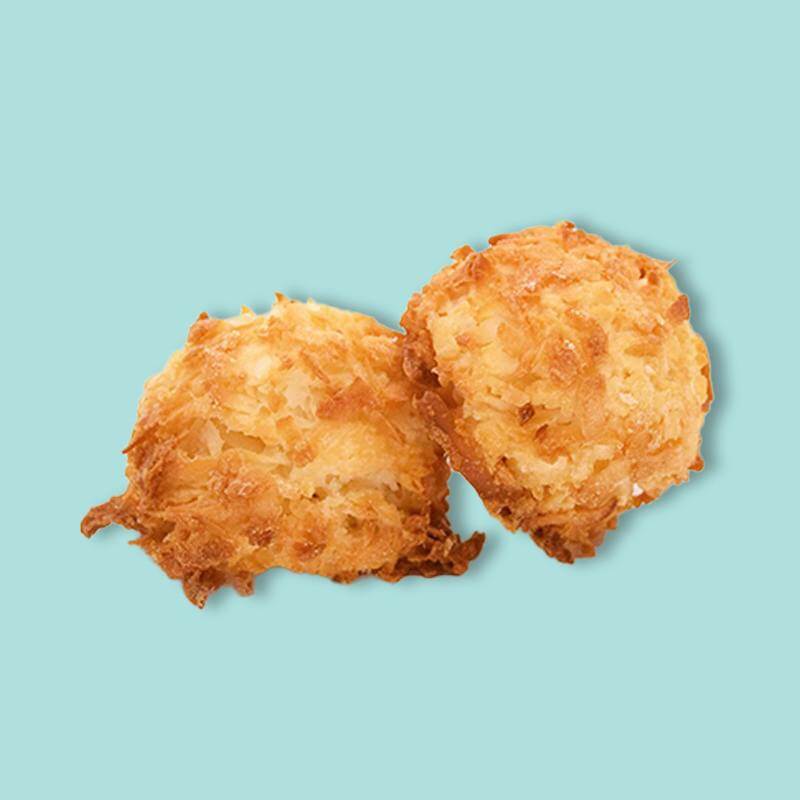 Snackmagic undoubtedly offers luxury corporate gift boxes based on the sophisticated flavors existing on our menu.
But luxury is an idea, not a price.
And for that reason, we also satisfy your needs when you're considering inexpensive, small gift ideas for employees.
We've already mentioned that you can set your employees a budget to build their own box. You can also send one of our curations or purchase our offerings made-to-order when buying gifts for employees appreciation.
Small appreciation gifts for employees and inexpensive motivational gifts for employees will keep your team engaged and productive. That said, you'll want to avoid the gifts in this blog to avoid negative connotations.
4. Fresh Flowers
Or something that appeals to aesthetics, like an UrbanStems Subscription, which guarantees a corporate gift box of fresh flowers for all to enjoy. Fresh flowers instantly perk up a room and show others you are thinking of them.
5. Engraved and Customized Gifts
From a mouse pad to an engraved bottle of spirits (if your employee, vendor, or client drinks), it's always the right time to show a corporate gift recipient what they mean to you. Those two items put together in corporate gift boxes are a solid touchpoint that shows you're paying attention.
Prove to your corporate gift recipients that you can be thoughtful with your offerings by going beyond the surface level.
6. Unique, Branded Swag
When deciding on gift ideas for your team to show how much you value them, you've got to consider what makes for unique employee appreciation gifts. Your team members need something that sets them apart and makes them feel distinctive, like custom swag with your branding all over it.
Gifting swag to your employees offers a long list of benefits, such as increased loyalty and instilled pride in your company.
7. A Stocked Office Pantry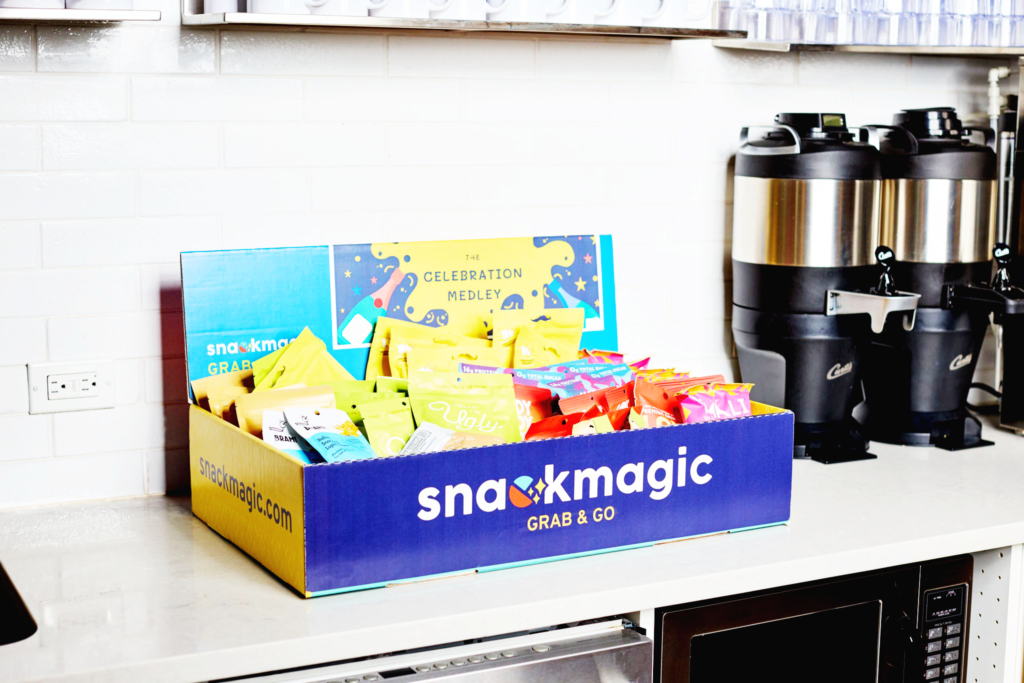 The advantage of sending corporate gift boxes can be sharing all the treats with all members of the office.
It can be as simple as stocking your cupboards with their favorite SnackMagic items from the gift box, which means it is a corporate gift that will keep giving, day in and day out.
Try also leaving them little thank you notes in these common areas to convey your gratitude.
8. Seasonal Tastes and Treats
Come Christmas time, you really want to stand tall with your gifts.
It's a sentimental time of the year, and your team will truly appreciate gifts that show tons of thought and consideration. For instance, SnackMagic's Winter medley will evoke those warm, Yule Tide sentiments from your team members, who'll feel duly appreciated in return.
9. Headphones and Remote Work Gear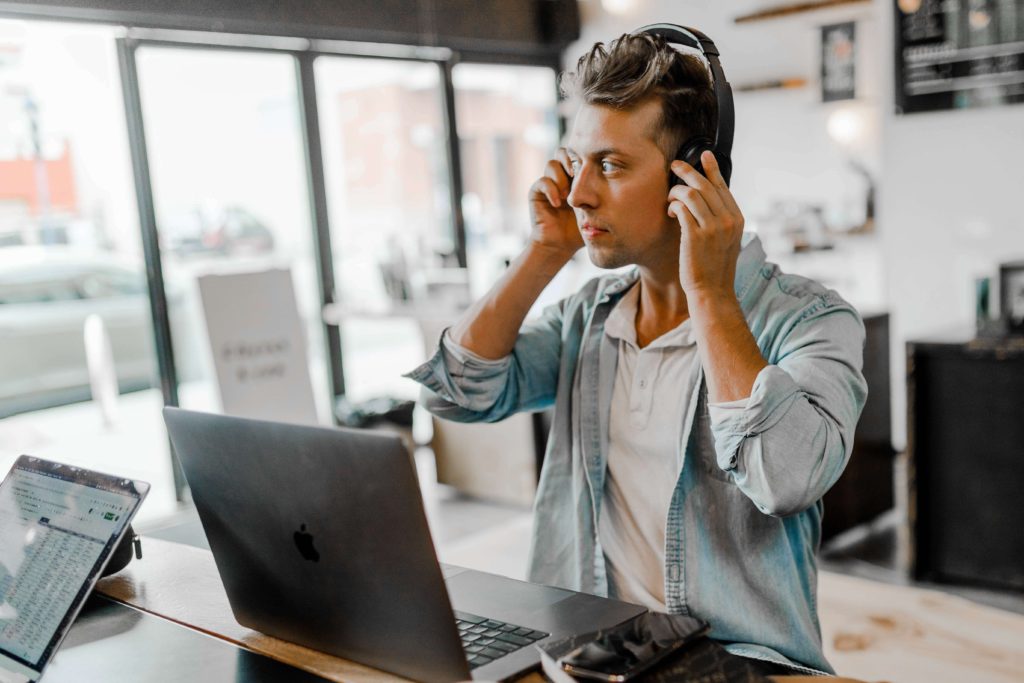 Think webcams and headphones (even if they're just backups) for your remote team. Springing for an extra level of customization, like your brand or team's colors, can help virtual employees feel connected to the workplace.
You can also let remote team members build their own SnackMagic box to offer them a customized office snacking experience at home. This way, they won't feel like they're missing out by not having access to the company lunchroom.
10. Personalized and Branded Stationery
The jury's reached a verdict–personalized gifts are preferred over any other kind of gift.
There's a line to walk as an employer, of course.
You don't want to gift anything with romantic or other boundary-straddling offerings. Pens, notebooks, bags, care packages as corporate gift boxes make sense as gifts. Avoid things like jewelry that have murkier implications.
And ramp up the personalization by adding custom messages to whatever your purchase.
11. Concert Tickets
Including a client's favorite band and giving them tickets to that band's concert as part of a corporate gift box will put your attention to detail on full display. This shows you value their recreational time and are paying attention to their interests!
And you could bolster the offering by sending your client a SnackMagic bundle for them to enjoy on their way to the concert.
12. Golf Accessories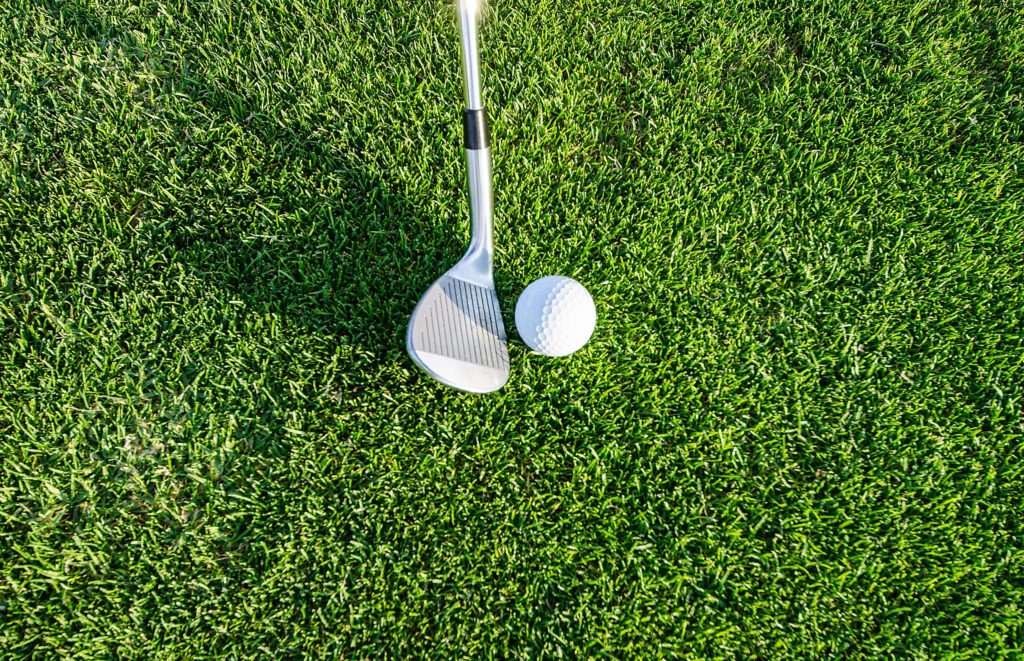 One of the most traditional gifts you can give a client is anything to do with the golf course.
We live in a modern world where not every business hammers out deals over 18 holes. But some businesses and organizations have golf as part of their team-building culture.
However, if your sales reps constantly lap it up on the links with clients, don't be afraid to send over golf balls, tees, or even clubs as part of a corporate gift box.
13. A Family Night Out on the Town
Many clients have been with you long enough to feel like they're family. So, why not solidify that bond further by showing these long-time customers you're thinking of their families.
Send over a gift package with gift certificates to the movie theater and a restaurant for a family night on the town.
14. A Movie Night at Home
Some clients aren't ready to brave outside the home, given we aren't quite clear of the pandemic. In which case, gift these important clients a night in with their family, including gift cards for a streaming service and access to SnackMagic's build-a-box feature, so they have snacks for the show.
15. Entertainment Food and Snacks for Holidays
You've got to remember your clients during the holiday. Help them enjoy the festivities with a bottle of champagne or their favorite wine alongside treats and favors that celebrate the end of the year. If they don't indulge in alcohol, consider sending a charcuterie board or an advent calendar.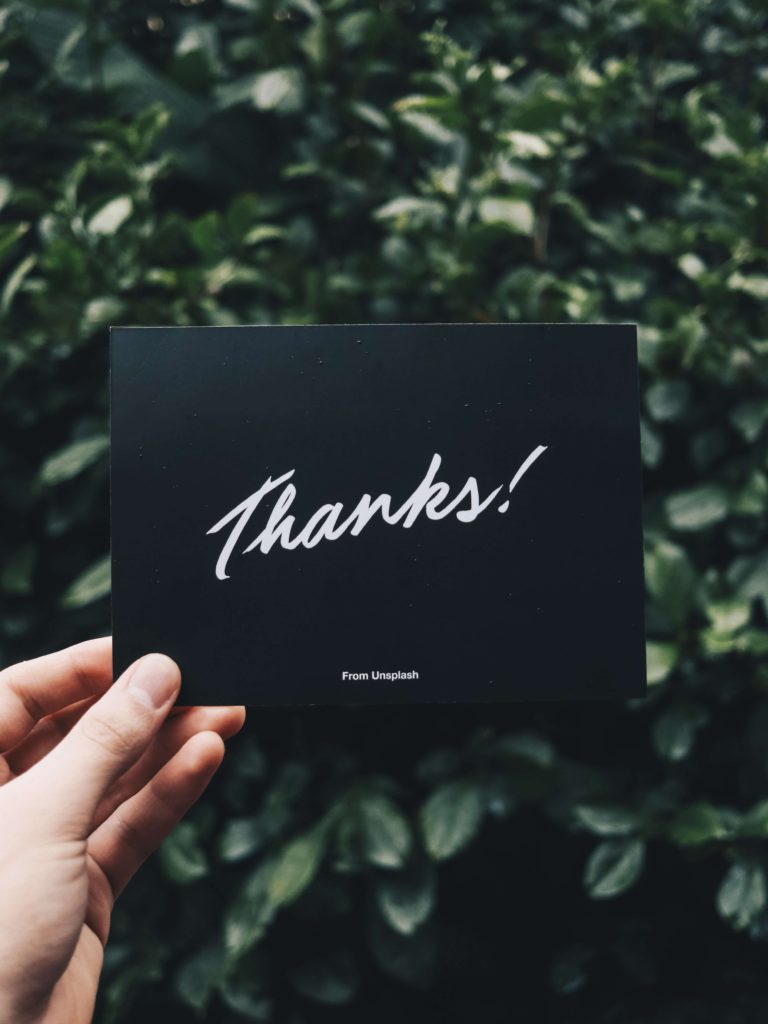 16. Gift Cards
Do you really want to impress someone? Remember their birthday and send them something from a specific store to mark the occasion.
Including a gift card in your corporate gift box from a bookstore or electronics store will do. Gift cards can be a tried and true gift option under the right circumstances, allowing your recipient the freedom to choose their gift.
Gift cards can be mindful gifts if they are focused around an interest or product you know the recipient is interested in. It is a way of showing that their time and interests are of interest to you, enough to send them something of value.
17. Personalized Drinkware
When a client or employee has been with your business for a long time, you need to mark the occasion.
For a client, sending a personalized coffee mug or drinking cup will work nicely on a budget. Because you'll add that little bit of extra customization without breaking the bank on something over the top.
Gift employees an engraved plaque to mark their workplace anniversary.
And supply the cocktail mixes (so your honored employee can celebrate at happy hour with the rest of the team). Even if this team member doesn't drink, cocktail mixes can be free of alcohol. It just contributes to a celebratory atmosphere and theme of the corporate gift box.
18. Congratulatory Gifts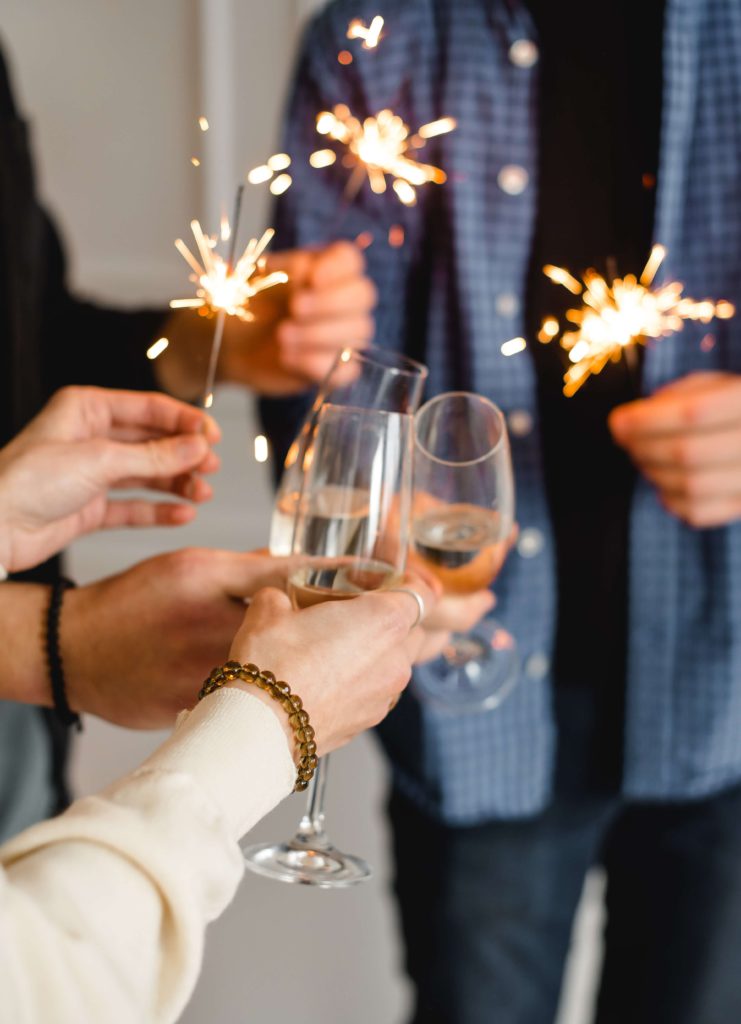 For clients and employees, it's important to have some idea of what's going on in their lives to show your relationships with them aren't just transactional. Including gifts in their gift box that are specific to a special time in their lives shows you are paying attention.
So, you want to contribute somehow when either of them gets married, has a child, has a wedding anniversary, etc.
Sending your clients gifts for these occasions depends on what type of client we're talking about. If they're on retainer and are a constant fixture, make sure they receive flowers or an office plant with a personalized card on these special days.
For employees, if we're talking about a wedding, tickets to live theater are appropriately romantic. If the employee just had a baby, a layette set or baby blankets would be appreciated.
19. Welcome Back to the Office Kits
Given we're seemingly at the tail-end of the pandemic, you might be welcoming your remote team back to the office.
Compile a welcome-back gift package to create excitement for this in-office return, including custom swag with "welcome back" messages all over it.
20. Self-care Focused Gifts
Your tight-knit clients and everyday employees are important to you. When you are aware they are currently experiencing grief, it could be a nice touchpoint to send a gift.
If either an important client or one of your team members loses someone important to them, be sure to supply them with the appropriate care package. Include one of SnackMagic's snack bundles or pantry items (to ensure they're getting nutrition in their time of mourning), bath salts to help with stress, and even shampoo and conditioner.
21. Practical Gifts for Everyday Use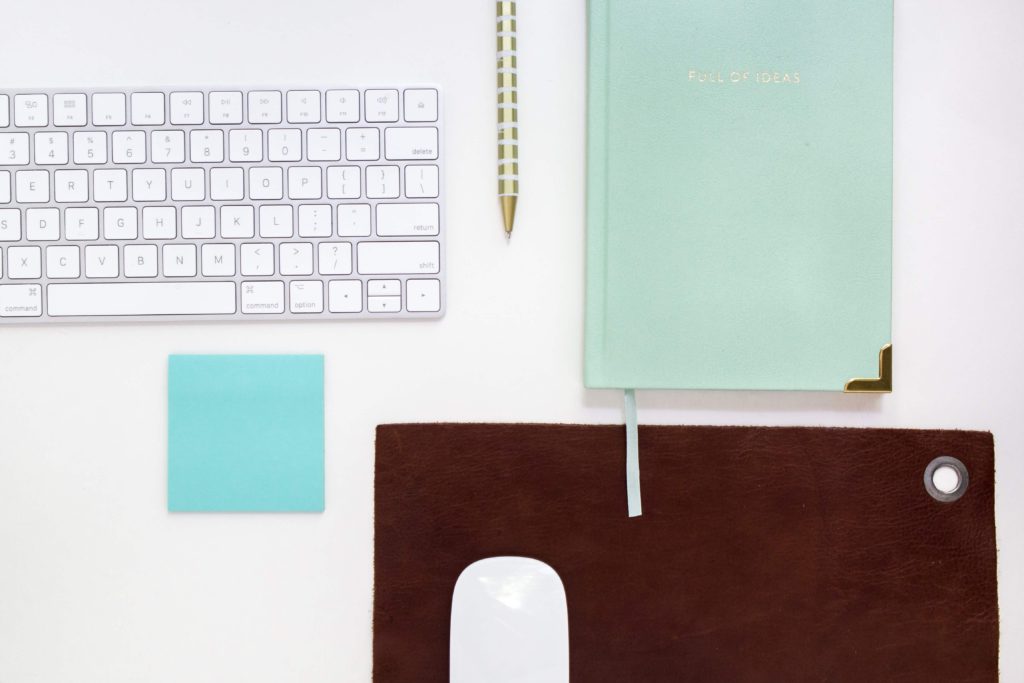 It is wise to show your appreciation for both your vendors and employees to keep them motivated. Showing you value their hard work with gifts they can use during their day to day shows you are paying attention to their work life.
A corporate gift like a messenger bag is practical, helping them serve you better. But you can also add other corporate gifts into the bag that help them get through their workday smoothly, like new tech and stationery accessories.
22. Sporting Event Tickets
You need your vendor to work hard for you. So, harness their motivation and devotion by building your relationship with a gift.
The first suggestion springing to mind is buying tickets for a sporting event. All that positive energy and fast-paced action are bound to grow your client-vendor bond.
23. A Handwritten Note
This will be the most affordable gift you ever send a vendor–a simple handwritten thank you card for a personal touch.
Your vendor is well aware you're paying them. They don't need you to pony up with high-end material gifts. Instead, they'll be happy to know you value what they bring to your company.
Naturally, you can also send your vendor one of SnackMagic's corporate gift boxes to punctuate the thank you note. But that's up to you.
24. The Gift of Time Off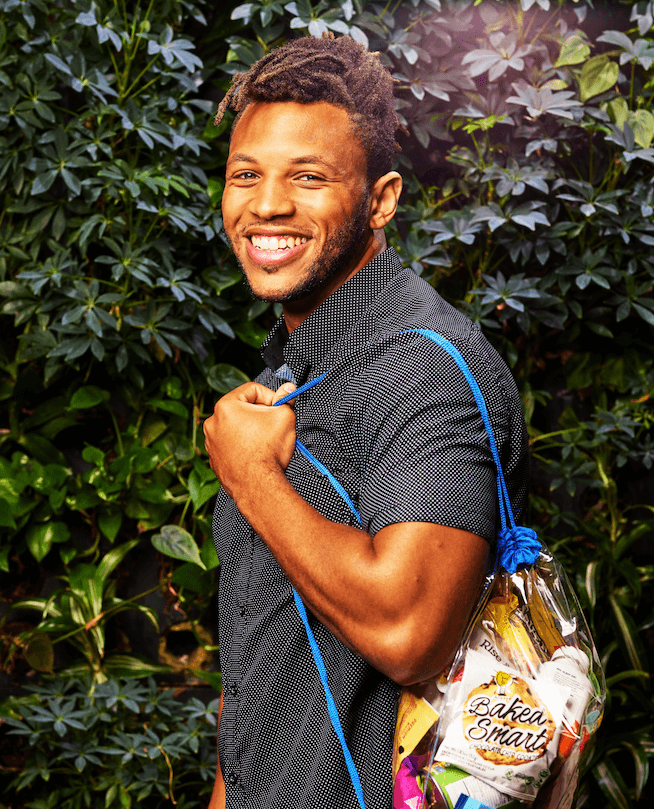 Sometimes, your employees just need rest. Don't be afraid to include extra days off and half-days in your corporate gift packages when you sense your team getting bogged down.

Employees will always appreciate seeing another day or so available in their PTO bank, knowing they can use the full or half-day for an impromptu or planned event away from the office to relax and recharge.
The gift of free time shows how much you prioritize your staff's quality of life and opportunities for self-care, especially if you include snacks for them to enjoy on their time off.
25. An Opportunity to Celebrate and Socialize
Whether you've reached a milestone, sales goal, or just think your team needs a morale boost, simply throwing a party in the break room and supplying all the treats is the best gift you can give. Every staff appreciates the opportunity to bond and let loose.
Now you have 25 fresh new ways to offer corporate gifts and make a lasting impression with your clients, vendors, and team members.