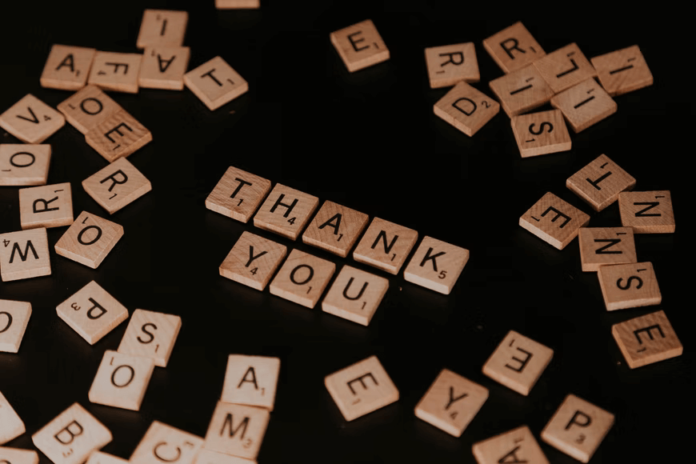 There's one principle that should be your guiding force when thinking of corporate holiday gift ideas for employees on their given appreciation days:
Celebrating special events at work has a long list of benefits that specifically impact your bottom line, never mind the heartstrings at which they pull.
And there are plenty of reasons to celebrate. Even if you're creatively tapped and can't think of a reason to dole out corporate gifts for employees, there's often a yearly day that shines a light on their hard work.
For instance, there's International Nurses Day and International Accountant Day, and many similar days across industries. These are the perfect opportunity to further bolster your team's loyalty with a corporate holiday gifts that etches a permanent smile on their faces.
This article will provide helpful tips for purchasing the best possible corporate gifts for employees.
These options might be customized gifts for employees, creative employee gifts, gift ideas for employees on a budget, meaningful gifts for employees, or luxury corporate gifts.
Note: A theme you'll realize with these unique corporate gifts for workplace holidays and celebrations is they're easy to purchase and redeem.
Customizable Snack Boxes from SnackMagic Are Ideal Holiday Gift Baskets for Employees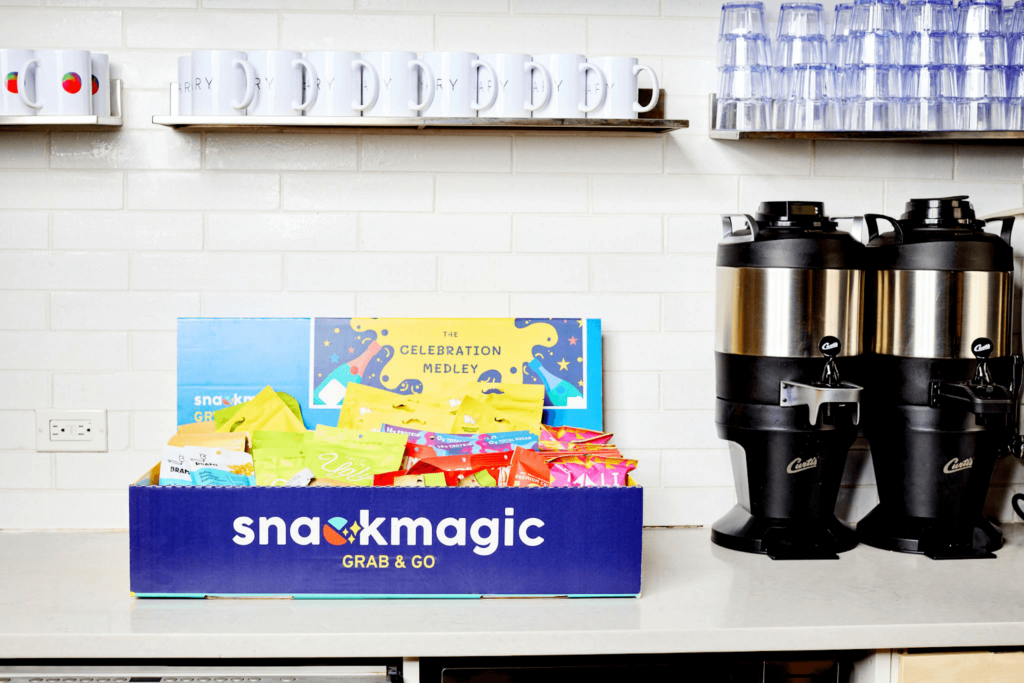 No matter your specific employee holiday, you can show your unabashed appreciation for their hard work with a SnackMagic make-your-own Snack Box. These are ideal holiday gift baskets for employees.
We have 1000-plus snacks, all of the highest quality. Don't purchase any old snacks when there's SnackMagic's delicious and nutritious blend, which is unparalleled. Your employees will appreciate these offerings because they taste sinful but remain healthy. This way, your team will feel satiated, empowered, and more productive.
On top of that, SnackMagic's unique corporate gift baskets can be branded for your business, making for ideal inexpensive motivational gifts for employees.
Our customizable boxes can easily be delivered to the workplace, so your team can enjoy them without hassle or obstacles. Plus, each staff member gets to choose the items in their own boxes (on a budget you've set).
A Desk Plant
The most effective corporate gifting–especially on days meant to celebrate your team–typically reinforces the hard work everyone puts forth each day.
For instance, the "Thanks for All You Do" Plant Cube can sit at your staff's desk, letting them know you value their hard work whenever they look at the box. Furthermore, you can customize it with your logo, establishing the sense of "team" so integral to any workplace.
Additionally, making this gift more motivational is that plants–in general–are proven to increase productivity in the workplace.
Given today's delivery standards, with a little bit of planning, these plant boxes can arrive on your employees' desks without any legwork.
Charitable Donations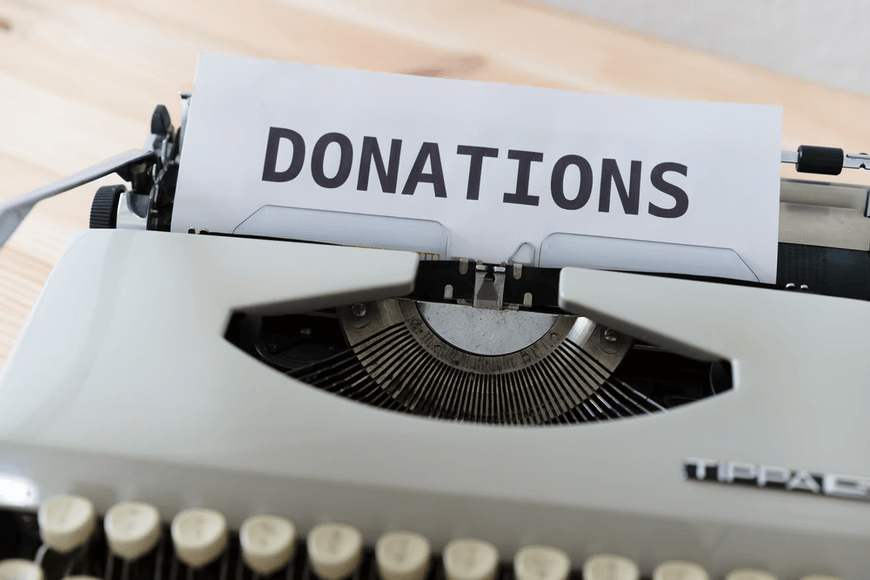 Donating to a charity might not put a gift directly into your employees' hands on their appreciation day. But altruism is a motivating factor in the workplace.
What's more, these donations are easy to make using platforms such as America's Charities Website. Together, on this special day, your team can unite to make a difference in this complicated world of ours through a few presses of the mousepad.
Made-to-Order SnackBox from SnackMagic
SnackMagic's made-to-order treats mark any appreciation day, establishing themselves as top corporate holiday gift ideas for employees.
Your team members get to choose their favorite snacks, ensuring they'll be happy with your choice. Plus, they can quickly redeem these treats (and beverages) with the set budget you provide them with. Our vast menus offer abundant options based on taste, allergies, and dietary restrictions/preferences. And the flavors are complex enough to be seen as luxurious, even on a budget.
What Corporate Gift Ideas Should You Avoid?
While phrases such as "it's the thought that counts" might echo in your head when purchasing gifts, personalized corporate gifts for employees require more precision than thoughtful sentiments.
You might think luxury options like perfumes, colognes, and jewelry make for an ideal corporate gift. But these are awkward items to offer as gifts to employees. No doubt, there comes the point where you might have to shell out extra money to show your appreciation. Even then, you should spend more strategically and effectively with your brand image in mind.
There are exceptions to rules. But perfumes, colognes, and jewelry are generally far too intimate. These items arrive with romantic undertones that–while inadvertent–can send the wrong message.
Even alcohol tends to walk the fine line. We're not against a bottle of wine or a selection of craft beer. These can really emphasize the celebration component of an appreciation day for employees. However, alcohol isn't always appropriate and might exclude team members who don't consume such beverages.
Lastly, avoid gifts that are challenging to redeem or deliver. All the offerings you provide should be easy to use and reach your team members seamlessly.
Want more insights on what to avoid as appreciation gifts for your team? Here's a further deep dive on corporate gifting gaffes to avoid.
SnackMagic is Your Best Choice for Employee Appreciation Gifts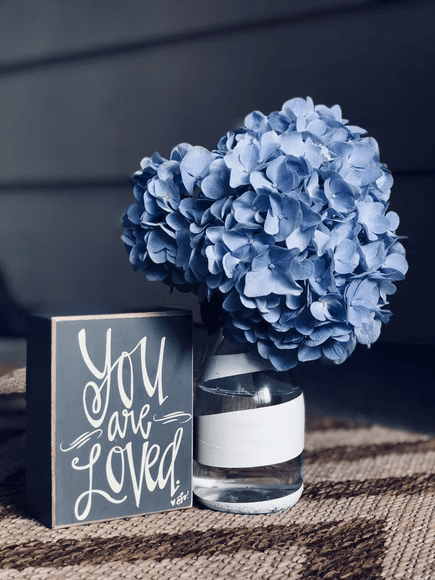 SnackMagic offers made-to-order treats, corporate gift boxes for employees, company logo gifts for employees, swag, branded digital experiences, and 1000-plus snacks to choose from.
These factors make us the ideal corporate gifting choice for your given employee appreciation day. Most pivotally, we make the gifting experience seamless for businesses and employees alike. There are no obstacles between the food and drinks your team loves and their satisfied cravings.