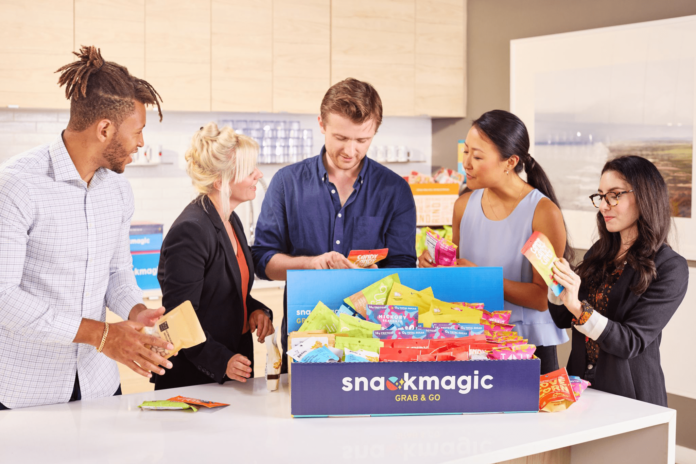 Apart from monetary incentives, employees long for appreciation; this is why good bosses need to acknowledge people whose contributions matter in a timely manner
That's because recognition-rich workplace cultures enjoy more engagement, reduced turnover, and increased productivity.
It's always a good idea to show gratitude to your team with personalized employee appreciation gifts. And let them know that they are a valued asset of the company. Besides appreciative words for the team, the best way to do that is by giving them unique office gifts on the right occasions to make them feel rewarded and appreciated. This creates a positive impact on employee attitude and performance.
This is made evident by the fact that 45% of respondents in an employee happiness survey expressed that appreciation gifts make them feel valued at a company.
So, if you plan to buy some quality and meaningful gifts for your employees' birthday, work anniversary, or appreciation day, this guide is your best resort. We have 22 gift ideas for you to keep your employees' morale boosted.
1. Happy Birthday Box
Get a meaningful gift for employees' birthdays. For example, you can give your employees the snack kit of healthy and tasteful meals like "Breakfast in Paris" as a gift. It is just the generous gift that your employees would want on a birthday morning.
2. New Hire Pack
Always focus on appreciating an employee, whether new or old. Welcome new hires with some gifts to let them feel welcomed, valued, and appreciated. You can include a pen, mouse, headphones, and notebook with the company's logo.
3. Grab and Go Snacks for the Office
Most of us go to work without breakfast or skip meals because of time constraints. So keep a stock of grab-and-go snacks for the office to keep their energy level up. You can place a personal wellness tray at the reception or in the lunch area. The coworkers can bond over snacks, making it one of the unique employee appreciation gifts.
4.
Stay Calm Swag Box
On conference and meeting days that stretch for long hours, plan presents for employees and give them a "stay calm" swag box. It will help them relax and come back fresh the next day.
Items you can include: Focus Mini Wellbeing Ritual Aromatherapy Balm, Signature Scent Shower Steamer, Hair Scalp Massager
5. Winter Snack Pack
Employee gifts that keep them cozy for the season always make them delightful. For example, you can gift them our campfire kit that they can have while they sit around the campfire listening to stories.
6. Welcome Back Box
Gift your employees a Welcome Back Box when they return from an absence.
Items you can include are Hoodies, mugs, and notebooks with the company logo printed on them.
7. Snip And Snack Box
A perfect combination of some healthy drinks and snacks that they can munch on at gatherings can be one of many wonderful gifts for employees' appreciation.
Items you can include: Sparkling Lime – Calm + Hydrate, Red Fruits Gummies w/ Vitamin B12
8. Holiday Cheer Box
Sending your employees off for holidays with a holiday cheer box can double their joy. Prepare the cheer box with some healthy items so that they stay fit even while they're off work.
Items you can include: Sea Salt Dark Chocolate Keto Nut & Seed Bar, Ginger Peach Black Tea Single Tea Bag, Baked Smart Chocolate Chip Cookie
9. Office Party Gift Box
Giving a complimentary gift to employees on their way back home will be heartwarming for them. In addition to that, you can arrange party feast for your employees and for that you can avail services of SuperiorDishes.
Items you can include: Cherry Cashew Protein Bars, Double Chocolate Chunk Cookies
10. Skin Care Box
Whether it is your female or male staff, everyone needs to take care of their skin to feel fresh and look vibrant. So, you can give them skincare products as thank you gifts for your employees.
Items you can include: Orange Bar Soap, Lavender Lotion Bar, Strawberry Extreme Lip Balm
11. Refueling Snack Boxes
Refuel your employees with energizing and healthy snacks, a coffee candle, and cedarwood. These unique gifts for employees can increase their morale to work more diligently.
12. Power banks
Giving bulk employee appreciation gifts like power banks can make their work roles efficient as well.
13. Personalized Water Bottle
Promoting physical wellness with gifts like water bottles can boost the motivation of the employees. Engrave the name of the employee on it or sending them card with employee appreciation quotes to make it a personalized employee appreciation gift.
14. Self-Care Box
What can be better than a self-care collection for an employee who has been working for your company tirelessly? Praise their efforts by giving them a healthy and clean self-care box once in a while. Every item in this box of employee gifts is a journey to wellness.
Items you can include: Fizzy Foot Soak Jar, Mermaid Bath Salts, All Natural Conditioner Bar
15. Fidget Spinner
Whether your employees work from home or office, they can fiddle through work with a fidget spinner.
16. Office Essentials Box
You can gift them stylish office supplies, including diaries, agendas, stationery, mugs, and more. They'll love using branded bespoke products and show off their pride in working for you.
17. Bath Tea Bags
After a stressful week of work, you can gift your employees' bath tea bags as a thoughtful gift that they can use to relax through the weekend.
18. Humidifier
You can gift your employees humidifiers on their achievements. These will prevent their heads from drying out and give them a constant feeling of refreshment.
19. Personalized Aprons
One of the personalized gifts for employees who love to cook can be an apron with their name on it on Christmas or Thanksgiving. So they will remember not to neglect their hobbies.
20. Wall Vase
Having their company-gifted wall vase in their home will delight them, especially if non-synthetic, Oeko-Tex certified, eco-friendly, and biodegradable.
21. Christmas Tree Seed Kit
Receiving gifts that specifically give off the festive vibe has no match. So, gift your employees a Christmas Tree Seed Kit so they can grow a living Christmas Tree on their own.
22. Mini Umbrellas
In the monsoon season, mini umbrellas can be a great appreciation gift for your employees.
Wrapping Up
Thinking of gifts to give you employees can be challenging. This is why we created this list to help you find the best employee appreciation gift or employee appreciation day gift for any occasion or celebration on short notice.
You can never leave a chance to boost your employees' morale. So, give these tokens of gratitude to your employees whenever you can and make them feel valued.