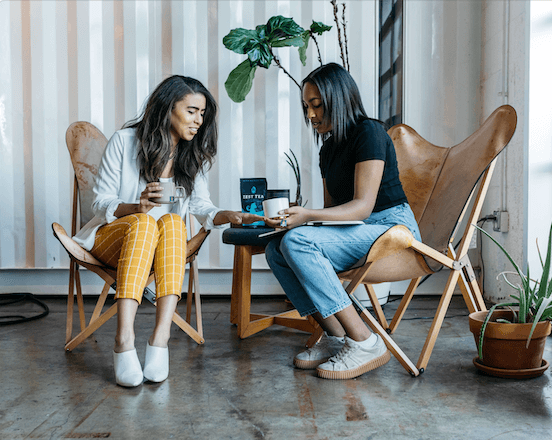 National Intern Day–which you can read more about on the WayUp-sponsored official website–is on the horizon.
Undoubtedly, it's a day that brings forth many talking points. For instance, we must look at the big picture in preparing for National Intern Day 2023. Today's intern is tomorrow's C-level powerhouse. They will be the people driving change and innovating as society evolves. Thus, the right start with your company could bear widespread fruit that you and your intern could never have imagined. 
As we get big-picture, let's think about how internships started. It began with doctors-in-training after the first World War.
Sure, the following years led to the term being adopted by other businesses. But the origins tell much of the story. Medical professionals are of the highest caliber and reflect the ambition levels of these aspiring young minds. Over the years, our perspective on internships has grown and matured. Namely, most companies have moved on from unpaid internships.
Of course, ethics played the most significant role in this societal shift. But let's take it one step further. A college intern can make a resonating impact within your company, so why wouldn't you do everything to show them your appreciation (like paying them)?
For all the above reasons, learning how to celebrate national intern day is crucial. And this blog is the perfect resource for this topic. We're offering helpful gift suggestions to make a meaningful impression on your intern.
When Is National Intern Day 2023?
This year, National Intern Day is on July 28, so ensure you're prepared for the festivities beforehand!
Now that you've marked it in your calendar, below are the best types of gifts for this momentous occasion!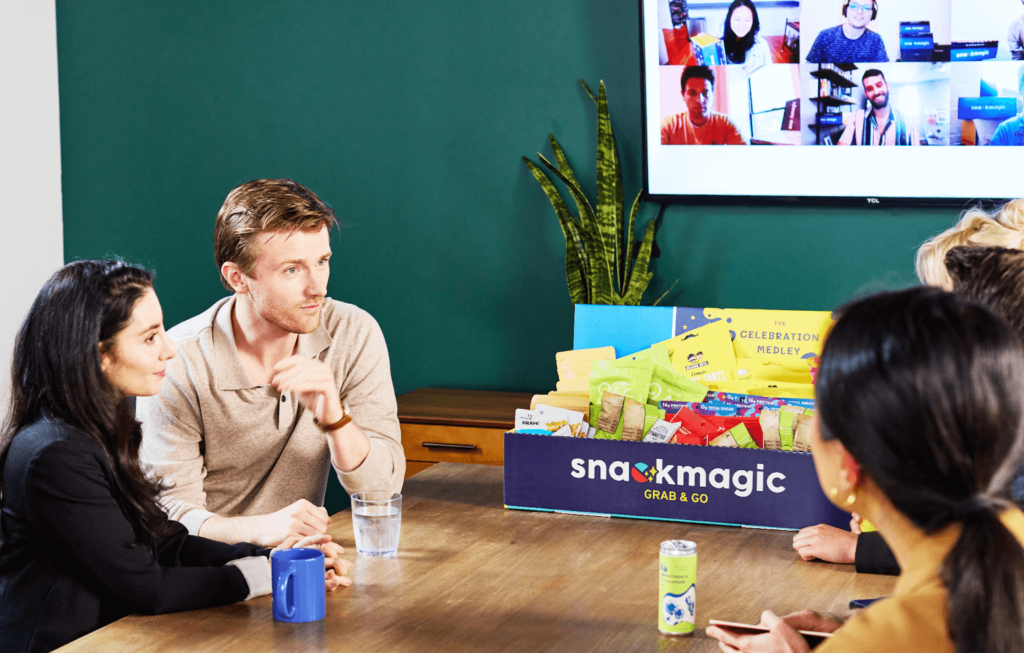 Employers have drastically changed the way they view internship jobs.It used to be that interns were the source of scoffing–viewed as greenhorns who didn't know their way around the office.
In other words, it was a privilege for an intern to set foot in a workplace, even if they weren't getting paid. As we've grown more enlightened throughout the years, employers recognize that an internship isn't only a privilege for the intern. It's a massive privilege for companies to employ top-tier interns.
Organizational leaders benefit from fresh-thinking, intelligent minds that professionally amount to a blank slate. Employers are the sculptor, and the intern is the clay molded into tomorrow's leader. Interns have no preconceived notions about how workplaces should be, so they can be a pure product of a company's system.
Thus, when it's National Intern Day, you must convey how honored you are to work with your intern. A generic gift won't do. You need something that marks the occasion perfectly, like SnackMagic's National Intern Day Snack Box.
The tasty menu items within the box (e.g., Blood Orange & Coconut Immunity Sparkling Water, Uncured Pepperoni Turkey Sticks) fuel your intern's day-to-day hustle.
Northface Connector Backpack From SwagMagic
You're fully aware of the packed-to-the-brim nature of your intern's schedule. They're commuting endlessly from school to your office and maybe finding a few minutes here and there to nap in their dorm room.
Being constantly on the go and commuting can be difficult, especially in keeping track of one's belongings. Make that process easier for your intern by giving them a reliable, convenient storage device in the SwagMagic Northface Connector Backpack.
With this all-utility, 28-liter backpack, getting from a to b to c will be much more seamless, so your intern can focus more on their work.
Tabbed Journal From SwagMagic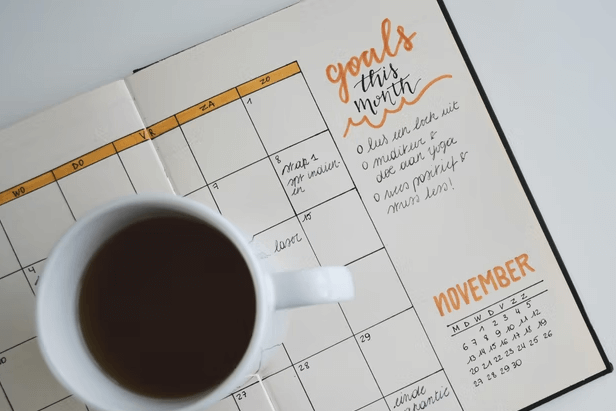 A day planner can make all the difference in a student's performance, a notion that extends to their internship.
Since your college intern is balancing papers, tests, and lecture notes with their work for your company, give them tools to stay organized.
For example, SwagMagic's Tucson Tabbed Journal is a visually pleasing notebook to help your intern stay ahead of their tasks and always be prepared.
Midnight Snacks From SnackMagic
1 out of 5 college students pull all-nighters at least once per month. All their hard work for your company is bound to contribute to the need to burn the midnight oil.
While you don't want to encourage all-nighters (they aren't healthy), you can help your intern put in the long hours by fueling them with our Midnight Snack Box.
They'll remain engaged while reading and writing, bolstered by snacks curated to satisfy late-night cravings (e.g., Organic Chewys Fruit Chews, Wild Cherry Sparkling Water).
Wireless Charging Pad From SwagMagic
When you're working a job while going to school, keeping all your devices charged grows increasingly more challenging.
Imagine always being on the move, constantly looking for outlets to charge your phone, computer, or tablet that you need functioning to keep up with your hectic work schedule.
Most interns will heavily rely on technology to get through their busy days. Relieve battery-related stress by gifting them the 15W Wireless Charging Pad from SwagMagic.
Finals Week Snack Box From SnackMagic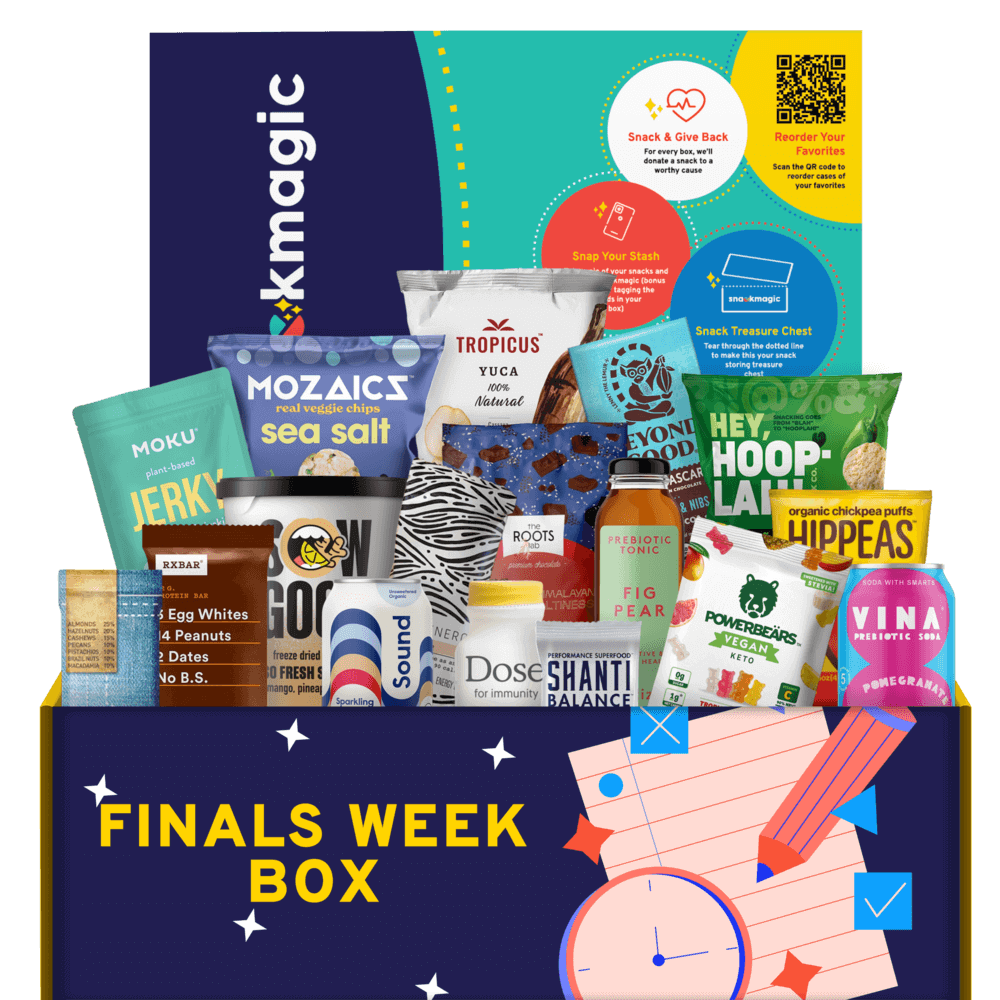 Show your intern that you care about their success beyond the confines of your company's headquarters. Do so by giving them an added boost during finals week when they're experiencing the brunt of their demanding workload.
On the above note, SnackMagic's Finals Week Box will provide that extra oomph to keep studying during crunch time while adding some dopamine to relieve some of the stress.
Also, delicious menu items (e.g., Milk Chocolate Chickpea Snacks, Chocolate Chip Banana Bread Energy Bar) will remind your intern of your appreciation with each bite, keeping them effectively fueled and focused during exams.
Build-Their-Own Box From SnackMagic
You can also let your intern build their own SnackMagic stash with a budget starting at $45. This way, they get everything they want with our most customizable option.
Or, you can surprise them with our Surprise Box, provided they've already built their own box before or don't want to choose for themselves.
Celebrate National Intern Day 2022 With SnackMagic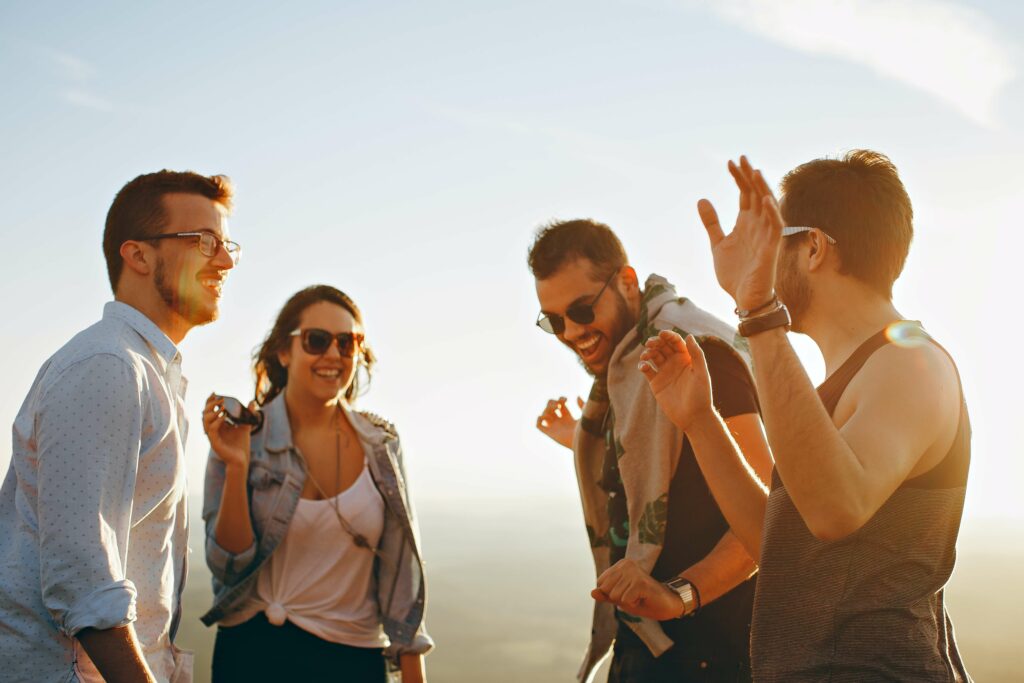 This National Intern Day, let SnackMagic fuel focus and productivity for you interns, who'll feel appreciative and delighted by this awesome surprise. Our features (e.g., personalized notes inside boxes, branded digital experience, swag options) are highly customizable, suiting your giftee's tastes to a tee.
SnackMagic allows you to win National Intern Day and be the hero because our boxes and baskets are meaningful and impactful without being cheesy or over the top. Start your order with us now!