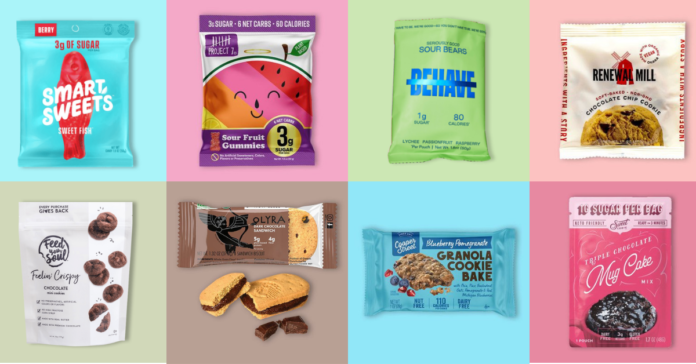 Check out these low calorie sweet snacks to get you through swimsuit weather (and beyond!)
The problem with dieting is that it's impossible to find low sugar sweets that also taste good. Healthy sweets sound like an oxymoron, but you can take it from us: there has been a huge uptick in sweets companies that are trying to kick sugar. We actually sell a lot of them on our menu (how convenient!). These desserts will satisfy your sugar craving without adding any calories or sugars to your diet. You'll be more than fine with these guiltless treats! If you need an afternoon pick-me-up or something to hold you over until dinner, here are low-calorie sweet snacks that will curb even the strongest craving without making you feel guilty about it.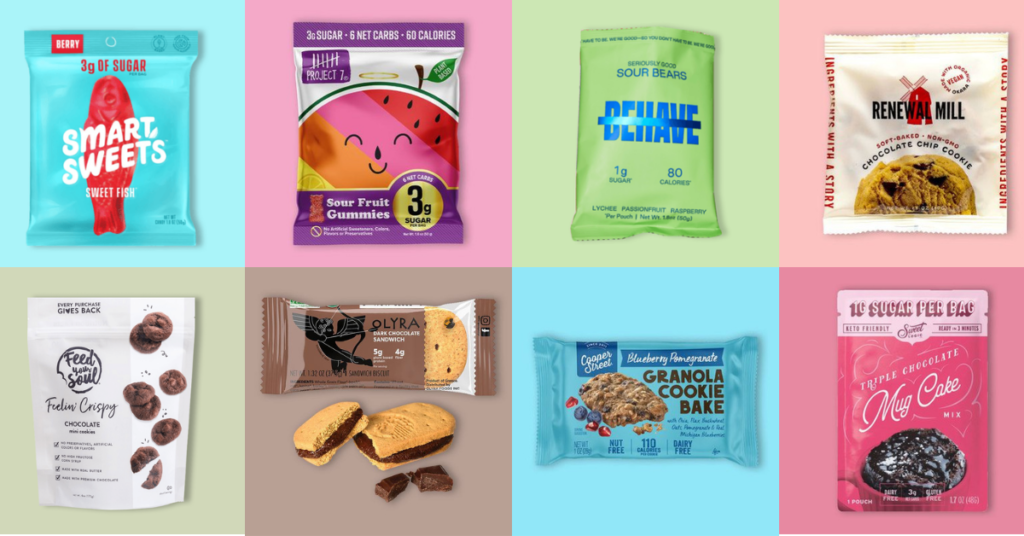 Where to find low calorie candy that actually tastes good…
So does low-calorie candy even exist? It does! You just need to know where to look. It's safe to say candy is the number one dessert that people wish was healthier. There's a ton of calories in sugar so finding delicious low-calorie candy is not easy. Good thing we sell a bunch of it on our menu. We also have low-calorie chocolate snacks and low calorie gummy sweets to choose from! If you need an afternoon pick-me-up or something to hold you over until dinner, here are low-calorie sweet snacks that will curb even the strongest craving without making you feel guilty about it.
Low Calorie Gummy Sweets
Low Calorie Chocolate Snacks
Low Calorie Sweets For When You're on a Diet
For those of you that aren't huge candy people, there's a wide selection of low calorie desserts for all types of diets, so you'll have a lot to choose from! It's important to note not everyone's diet is the same, but one thing's for certain: these desserts are delicious. Here are the healthiest desserts on our menu you can enjoy at home or at the office:
Delicious, soft-baked chocolate chip cookies made with organic, upcycled okara flour. Plant-based treats that are climate-friendly, too! Vegan.
This is a favorite low calorie chocolate mug cake!
This Keto Triple Chocolate Mug Cake is to DIE FOR. It's the moistest and most tender cake they have ever made. Add oil/butter and egg, ready in minutes in the microwave Keto-friendly. 3g net carbs, 1g sugar, and 12g protein, in the whole mug! Dairy & Gluten Free Naturally sweetened with Allulose & Stevia Pure decadence in every bite.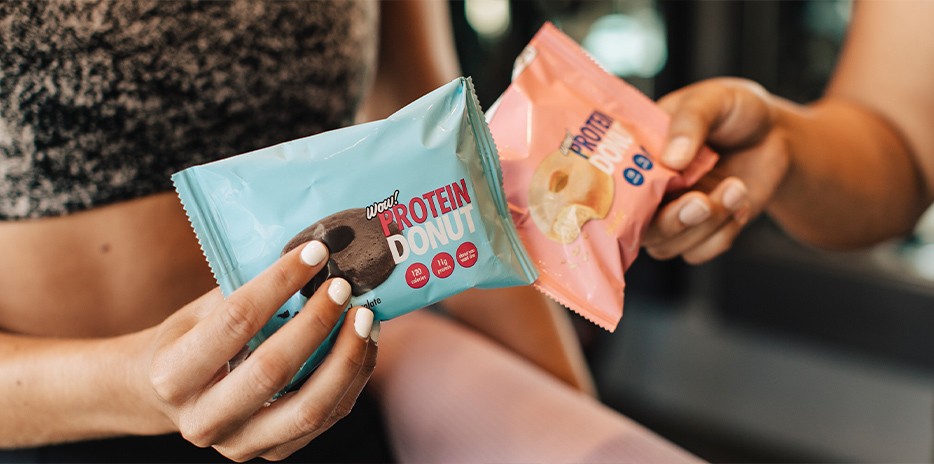 Take a detour from the average protein snack. For the first time, you can eat a donut that is good for you! Packed with 11 grams of protein these protein donuts work great before or after a workout, or for just a quick snack the entire family can enjoy.
This Mocha Chip hints of the days when you were young and writing in your local coffee shop. The cookie features coffee from El Salvador for a subtle kick to get you Get Sh*t Done.
Soft, moist and tasty, you'll never guess that they're clean label too. There's even 7 grams of protein, 5 grams of fiber and no trans fats per serving!
With 100% natural whole grain oats, sweetened cranberries, honey, and a hint of cinnamon, this soft and chewy recipe is a new twist on an American favorite. Add in savory roasted pumpkin seeds and these oatmeal cranberry granola bakes make the quintessential anytime snack for today's health-conscious consumer. It will change the way you think about granola.
Here are easy recipes for low calorie sweets to make at home…
If you're more of a hands-on person who likes to make low-calorie sweet snacks homemade power to you! Most of us are looking for easy healthy desserts no-bake preferred, so if this is you, read on. We believe there's always something you can throw together in your pantry, whether it's from the grocery store or from your snack stash. You can make easy healthy dessert recipes with some of these easy recipes:
Made with: gr8nola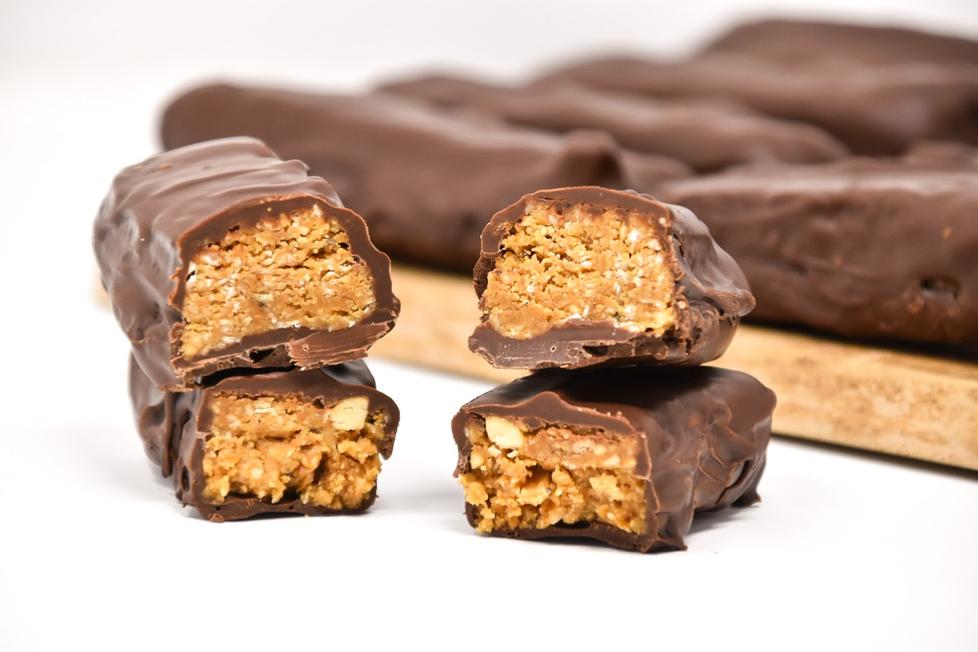 Made with: Munch Crunchy Protein Snack
Made with: Renewal Mill, Pop Daddy Snacks, CocoGoods Co. Coconut Chips
Made with: Purely Elizabeth Granola
Made with: Stoneridge Orchards
Enjoy all these healthy sweet snacks and low calories sweets on our menu or gift it to a friend who wants to kick sugar as well! Check out the rest of our menu for healthy snacking options.